E Mail:
sales@battenburglace.us


Or Call us
(214) 939-2623
Or
Pickup your order
at our Dallas Showroom
You can picks up
your orders
at our
Dallas, TX office
Please call in advance
---
---
Like to order
merchandise now?
Please clicks.
---
Like to send a
gift to your friends for
holidays/birthdays ?
Please clicks here.
---

Lace Bed Coverlet.

Princess Anne Style
Bed Coverlet & ruffle.
Handmade battenburg lace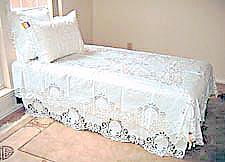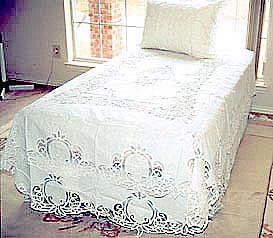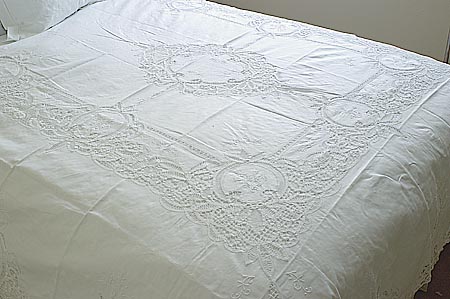 Lace Bed Coverlet
Princess Anne Style
Handmade Battenburg Lace
---
Special customs material
Princess Anne Style
Decorative Panel (size:28"x88")
special custom material use
for high rise bed ruffle or window panel
OR fabric to make canopy bed.
$
78

.00 per panel.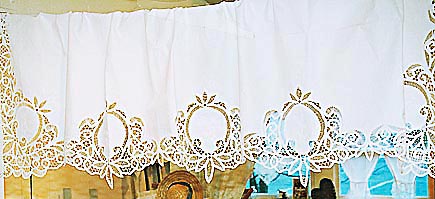 ---
Lace Bed Cover & Lace Bed Ruffle
Full size:

Full Coverlet

84" x 90"
(2.13m x 2.29m)

US$ 99.00 each

Full Ruffle

54" x 76" x 14" drop
(1.37m x 1.93m)

US$ 69.00 each